When is N.O.W.?
We currently have two N.O.W. events scheduled:
November 9 to 12 at Camp Caroline in Alberta
February 16-19 2024 at Camp Caroline in Alberta
Registration starts in the evening, from 6 to 8pm. (No supper will be served, so please eat before you arrive.)
Schedule
Here is a sample schedule for the weekend's activities: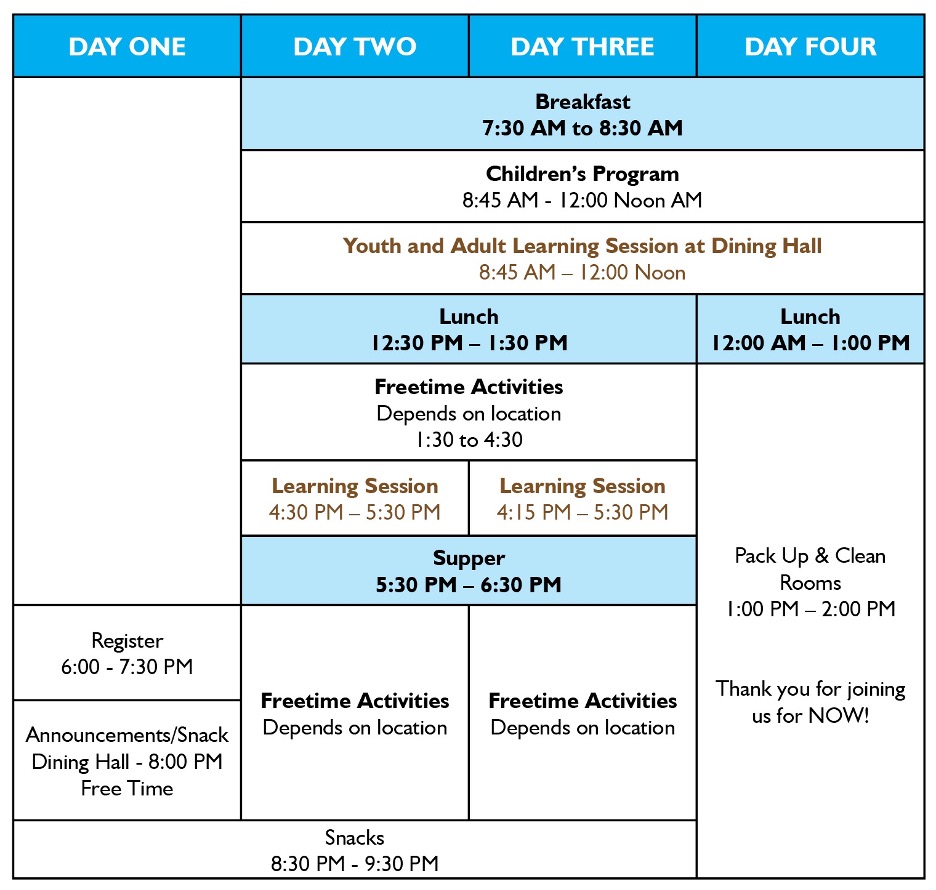 No Ordinary Weekend is an invite only event. If you have any questions, please contact 403-418-5191. In registering below it is assumed you have read and agreed to the following:
N.O.W. is fully sponsored. You will not be asked to pay any fees at the camp. You are responsible for your travel to and from camp. If travel is a problem, please contact us.
If you have attended N.O.W. before you are welcome to attend again, however we ask you bring a friend(s) that is new to the Bible. Feel free to call Rachel at 403-418-5191 to discuss possibilities.
All N.O.W. attendees are expected to be in every Learning Session and attend the complete course. Any exception needs to be approved in advance by calling Rachel at 403-418-5191.
In preparation for attending, you are encouraged to download this booklet and read it.